The concept behind the CARDATHON is
to feature a different card-maker every single day during the month of November.
The guest designer shares

an original sketch + card on the theme of Christmas / the Winter Holidays

. The idea is to encourage and inspire ScrapRDV's readers to create their own cards while getting to know other accomplished card-makers...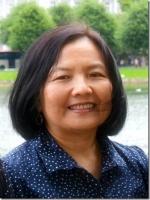 Today, welcoming the talented Virginia from Ontario, Canada. Everyone in the card business is familiar with Virginia who is always so generous in sharing her knowledge, experiences and traveling with her readers. She belongs to several Design teams and has two blogs
Aujourd'hui, nous traversons l'Atlantique pour retrouver une amie de longue date. En effet, la talentueuse Virginia nous attend en Ontario dans le Canada...
☃☃☃ le blogs de Virginia: Yes Virginia & Virginia's View Challenge ☃ ☃ ☃
SKETCH // CROQUIS
CARD // CARTE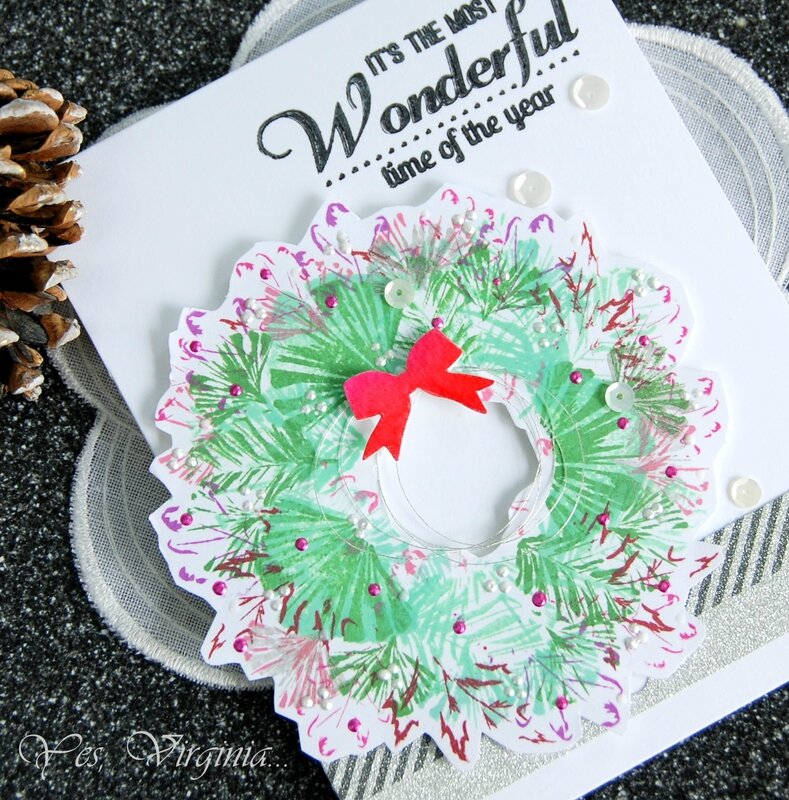 This sketch has endless possibilities. I chose to create a large cluster for the circle design . With the leaf set ( Autumn Foliage by The Ton) , I stamped a wreath by using the solid stamps from the set. After stamping around a circle ( I used a small circle die as a guide), I then added more colors and details with various stamps. To complete the design, I added droplets of Liquid Pearl. I then cut the wreath out and adhere to the card stock. Hope you like my take with this sketch. Thank you, Alexandra, for inviting me to be part of the CARDATHON.
Ce croquis peut etre interprété de diverses façons. J'ai choisi de créer une couronne en tamponnant autour d'un cercle. Ensuite j'ai ajouté quelques touches de couleurs ainsi que certains détails. Pour terminer, j'ai ajouté quelques goutes de Liquid Pearl. J'ai découpé la couronne et je l'ai collée sur la carte blanche.